---
Christmas Hampers & Christmas Gift Baskets - Delivered Australia Wide.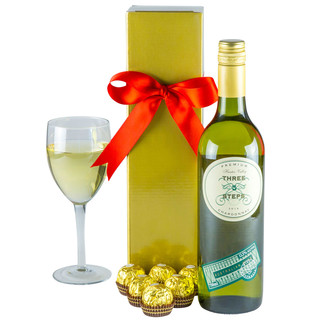 or 4 payments of $16.62 with

Learn more
or 4 payments of $64.38 with

Learn more
Welcome to our exciting Christmas hamper range. With over 100 different types of XMAS hampers and gift baskets to choose from you will be sure to find the perfect gift for family, friends, colleagues and staff. Of course, we're always here to help, so if you have a question - be sure to get in touch.
Christmas Hampers
With Christmas just around the corner many people are wondering and excited about what they will be getting as Christmas gifts from their colleagues, friends and loved ones. They are also frantically trying to figure out what to give as Christmas gifts. Let our team here at Onlinehampers.com.au take the pressure off at this busy time, we specialise in organising beautiful Christmas hampers delivered to the door or office with no fuss Australia wide. Using our easy multi address checkout you can organise Christmas gifts/hampers for the whole family and the entire office all in one easy transaction, if you have clients, family and or friends situated in different regions of Australia you can rest assured we can deliver a beautiful Christmas gift hamper to all regions of Australia this season.
Bulk Corporate Christmas Hamper Orders
Corporate gifting plays an important role in today's business environment whether it is thanking clients and suppliers for their contribution to your business, recognising employee performance, celebrating milestones or to attract new clients, Christmas hampers are the perfect gift. We can organise customised Christmas hampers to suit your requirements and budget or you can simply select from one of our existing gourmet Christmas hampers. We also can provide at your request ribbon printed with your company name and logo and if requested we will insert your own marketing materials into your selected hampers such as pens, coffee mugs etc. Contact our friendly sales team for any information regarding our Christmas hampers we are happy to assist with any questions you may have.
Overseas Customers
Ordering Christmas gift hampers from overseas, we are here to help make your shopping experience as enjoyable as possible this Christmas, with our easy to use currency converter you will know exactly how much you are spending while selecting your favourite Christmas Hampers from our hamper range. We have multiple payment options available including MasterCard, Visa, Amex & Paypal all with SSL encryption security. If you require assistance our sales team will provide assistance by email or telephone at your request.